---
March 2010
---
Welcome back, its been a long time since I updated my diaries but my excuses are many, new job, more invovment with the BS and many more.
A quick resume of the last few years,
Lots of fishing but no monsters, I am enjoying my barbel fishing a lot more now having been converted to split cane rods (courtesy of Tony Rocca and Paul Johnson) and a centre pin reel (Paul Whiteing)
I will do a couple of articles on them soon, Tony talks about em and Paul J makes them.
I did catch my 1st River Kennet double a couple of years ago thanks to John Found.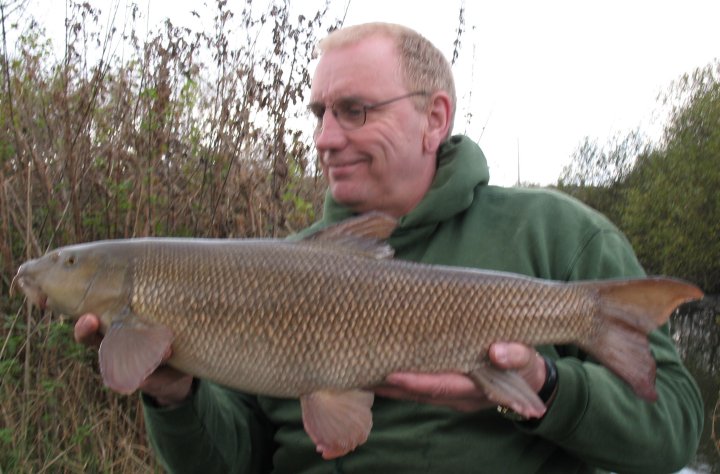 I will try and update regularly not just with fishing tales but more as a blog.
The season ended as a very damp squib, a frozen out fish-in and then down at my sister-in-laws in Eton to fish with old friends all week.
Sunday a short session on St Pats, nice to see Tom Herbert again and to hand over a watercolour won by a fisherman in the BS R&C Auction last year. No fish!
Monday a trip to the Loddon at Whistley Mill to fish with long time friend Micky Holtom, met up with Ray Thorpe another member of Micky's Barbel Angler forum. No fish!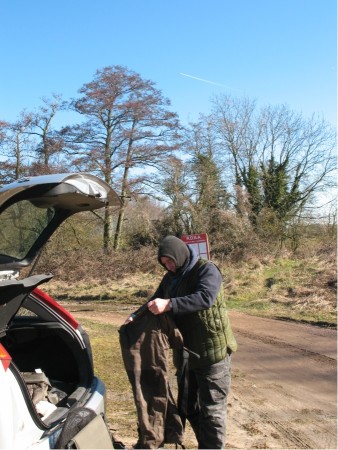 Tuesday met up with 2 of my oldest angling buds, Graham and Dick had a wonderful day on the RDAA stretch of the Loddon, christened my new split cane rod with a chub of about 4lbs.The 1st time I have ever outfished "The Silver Fox" and "The Barbel God"!!
Wednesday I had the day off to do some DIY jobs around Jans house (my penance for the week)
Thursday I was back on the bank with BS stalwart Dave Brown on his Crookham Syndicate stretch of the Kennet, a bitterley cold day, the highlight was meeting Chris Tarrants dog (twice)! No fish!
Friday finished painting the dining room and the bathroom, then out for lovely Italian meal with Sue (who arrived yesterday) and Jan, couple of bottles of chianti and a lovely calzone!!
Saturday, couple of touch ups to do , so after lunch and a chat with Tom H, it was Charvil on the Loddon afternoon and evening. I met TWDC head baliff Ian Grant nice chap and very heplful.
The fishing was the same result as the rest of the week (apart from the chub!).
Sunday and the last day back on the Kennet with Chaz Kellet also met BS member Matt Streeter (monstrous car!!) we shared a nice cold bottle of Cava (at 10am!), txt from Graham saying he would be late as Elvis was in the pub last night. No fish!
Graham did finally turn up well after lunch had a cracking chub that looked huge in the net but weighed just a few onces over 6lbs.
I shall embellish the other changes in the last 2 years soon.

email me : email mike

page last edited 24.03.2010
© Mike Berridge 2005 - 2017